Founders
---
Sampriti Bhattacharyya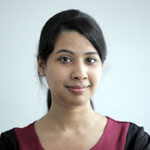 Sampriti is a roboticist, Founder & CEO of an underwater drone startup, Hydroswarm. She has a PhD in Mechanical Engineering from MIT. Hydroswarm has gained both national and international attention, being featured by leading outlets like Forbes, The Guardian, Smithsonian, TechCrunch and many others. Sampriti has been as named one of Forbes 30 under 30, Class of 2016; Robohub's 25 Women in Robotics, 2014; and Connected World's 2016 Women of M2M. She is an active advocate for women in STEM fields.  Sampriti has worked with Fermilab, NASA, Tata Institute of Fundamental Research among others. Her research interest ranges from accelerator driven nuclear reactors, aircraft controls to advanced robotics and renewable energy. Sampriti Loves solving big problems and appreciates small things of life. At Hydroswarm, she is on a mission to map the world's oceans and build amazing ocean drones. She loves tech, travel and fashion, assumes nothing to be impossible unless it violates laws of physics.
---
Ketan Dande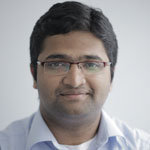 Ketan works on advancing sustainable transportation at Faraday Future, an electric vehicle startup in California. As the Diagnostics Lead at Faraday Future, he is responsible for the design of safety control systems and diagnostics for highly advanced electric cars. Ketan has Master of Science degree in Electrical Engineering from The Ohio State University. He completed his bachelors in Electronics Engineering at University of Pune. Ketan hails from a small town, Latur in India, and understands the challenges faced by students with limited resources from remote areas. With a strong drive to give back to the community, he has contributed to numerous social and non-profit causes.  Ketan is also significantly involved in non-profit activities in the US. He served as the Executive Director of the Detroit chapter of TiE (The Indus Entrepreneurs) to promote innovation and entrepreneurship in Michigan to help revive the region's economy and support budding entrepreneurs to achieve their dreams.
---
Chris Garry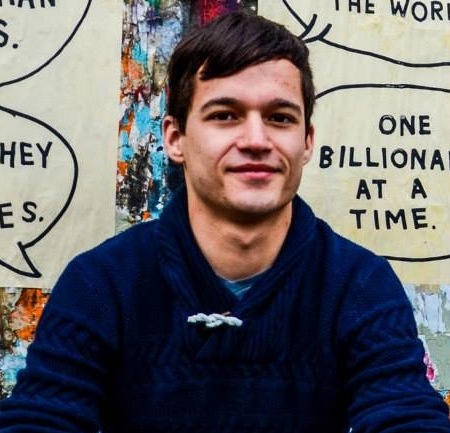 Chris is a Senior Engineer at Honda Research Institute in Japan. He is passionate about research that blends machine learning, hardware, and neuroscience. Prior to joining Honda, Chris worked on cutting edge web technologies at amazon.com as a Software Development Engineer. He has a Bachelors in Computer Engineering from the University of Massachusetts, Amherst. He was born and raised in Worcester, Massachusetts, and was the first in his family to attend college. Coming from a minority background, he understands the difficulties underrepresented students face, which is why he's part of Lab-X. He is passionate about helping others and has volunteered in several organizations on and off campus. Chris is actively involved in several areas of research. Chris has worked as a Research Assistant in the Phonetics Lab at the University of Massachusetts Amherst. In the past, he was an Undergraduate Research Intern at NASA Ames Research Center and Research Intern at MIT Lincoln Labs.
---
Advisory Board
---
Shail Kumar
Founder & President, Nalanda 2.0; Author, Building Golden India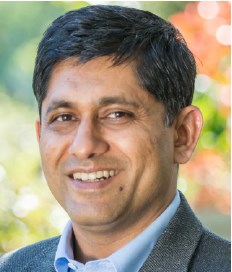 Shail Kumar is passionate about higher education transformation and driven to apply his strategic, entrepreneurial, and leadership experience for lasting impact. Shail's career encompasses a rare combination of roles and experiences. Shail has co-founded and led two start-ups, and served in strategy and sales roles for Fortune 500 and Silicon Valley-based high-technology corporations. Shail served as a senior development executive for premier research universities – the University of California at Berkeley, and UC San Diego. As a development executive, he initiated and executed new development strategies, built relationships, and led teams to deliver funding that advanced major institutional priorities. He also played a pivotal role in launching an entrepreneurship initiative at UC Berkeley.
Shail is the Past-President of the IIT Foundation, co-founder of Pan IIT alumni movement in the USA, and recipient of IIT Kharagpur's Distinguished Service Award. Shail has always been deeply involved in alumni service and support for his alma mater— the Indian Institute of Technology (IIT), Kharagpur. Shail was instrumental is establishing the UC Berkeley-IIT Kharagpur collaboration, in which close to forty-five IIT Kharagpur students spent 8-weeks conducting research at UC Berkeley. The collaboration was also a catalyst for — UC Berkeley students spending their summer at KGP as part of the Cal Energy Corp initiative, and the establishment of the PK Sinha Center for Bioenergy at IIT Kharagpur.
Shail wrote and published a book in 2015: "Building Golden India: How to unleash India's vast potential and transform its higher education system. Now" (www.shailkumar.com). In addition to receiving international acclaim from academic and business leaders, the book was recently presented by a Nobel Laureate to India's Prime Minister Narendra Modi. Shail is now leading Nalanda 2.0 —a start-up nonprofit venture to advance the higher education goals outlined in the book—and building the strategy, partnerships, and teams to make them a reality.
Shail has an MBA from Indiana University and a B.Tech  with honors in Mechanical Engineering from IIT Kharagpur.  He currently resides in the Silicon Valley with his wife and two children.
---
Program Teams
---
Shreyans Mulkutkar
Shreyans is a cur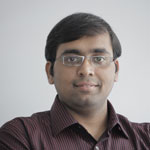 rently working as LTE Telecom Engineer at Alcatel-Lucent/Nokia in San Francisco Bay Area and a graduate from University of Maryland – College Park, United States. He has a Bachelor's Degree in Electronics and Telecommunications Engineering from University of Mumbai, India. After coming to United States, Shreyans realized that there are many deserving students who are unable to pursue higher education due to lack of financial resources. His passion for making a difference and giving back to the society has motivated him to contribute to Lab-X Foundation. He also believes that lack of exposure and practical experience limits a student's outlook towards his/her field of interest and hence wants to bring a change. Throughout this academic life, he has been involved in several leadership roles.
---
Soumya Kanti Datta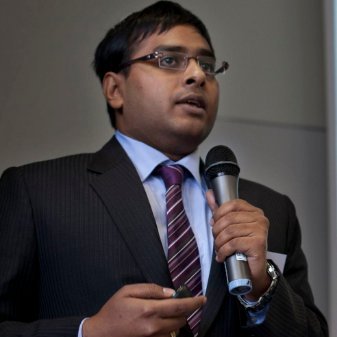 Soumya is a research engineer at EURECOM, France and is working on French research projects "Smart 4G Tablet" and "WL-Box 4G". His research focuses on innovation, standardization, generation of new ideas and development of next-generation technologies in Mobile Computing, Internet of Things and Machine-to-Machine Communication. Soumya is also the co-founder of Future Tech Lab, a nascent start-up working on Internet of Things (IoT), Life Sciences, Mobile Apps, Security and Education. He is an active member of IEEE Communication Society and IEEE Consumer Electronics Society and has published several papers in IEEE Conferences and Journals. He currently leads the Future Directions activities on Internet of Things in IEEE Consumer Electronics Society. Soumya holds a M.Sc. in Communication & Computer Security from Telecom ParisTech (EURECOM), France and a B.Tech in Electronics & Communication Engineering from West Bengal University of Technology, Kolkata, INDIA. Soumya is a globetrotter, an avid reader. He is fluent in Bengali, Hindi, English and has working knowledge of French.
---
Varun Joshi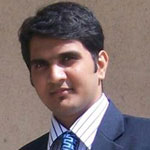 Varun is a PhD Student at University of Colorado, Boulder. Varun has a Master's Degree in Electrical Engineering from The Ohio State University and Bachelor's degree in Electronics and Telecommunication from University of Mumbai. Before joining University of Colorado Boulder, Varun worked as RF Calibration Engineer at LitePoint in San Francisco Bay area. He is a strong supporter of research and of the 'giving-back' attitude and wants to create a domino effect by reaching out to students having similar mindset. He is actively involved in mentoring students in engineering schools in India and also oversees a group of undergrad team working on Satellite Ground Station at Atharva College of Engineering, his alma-mater.
---
Vaishali Parikh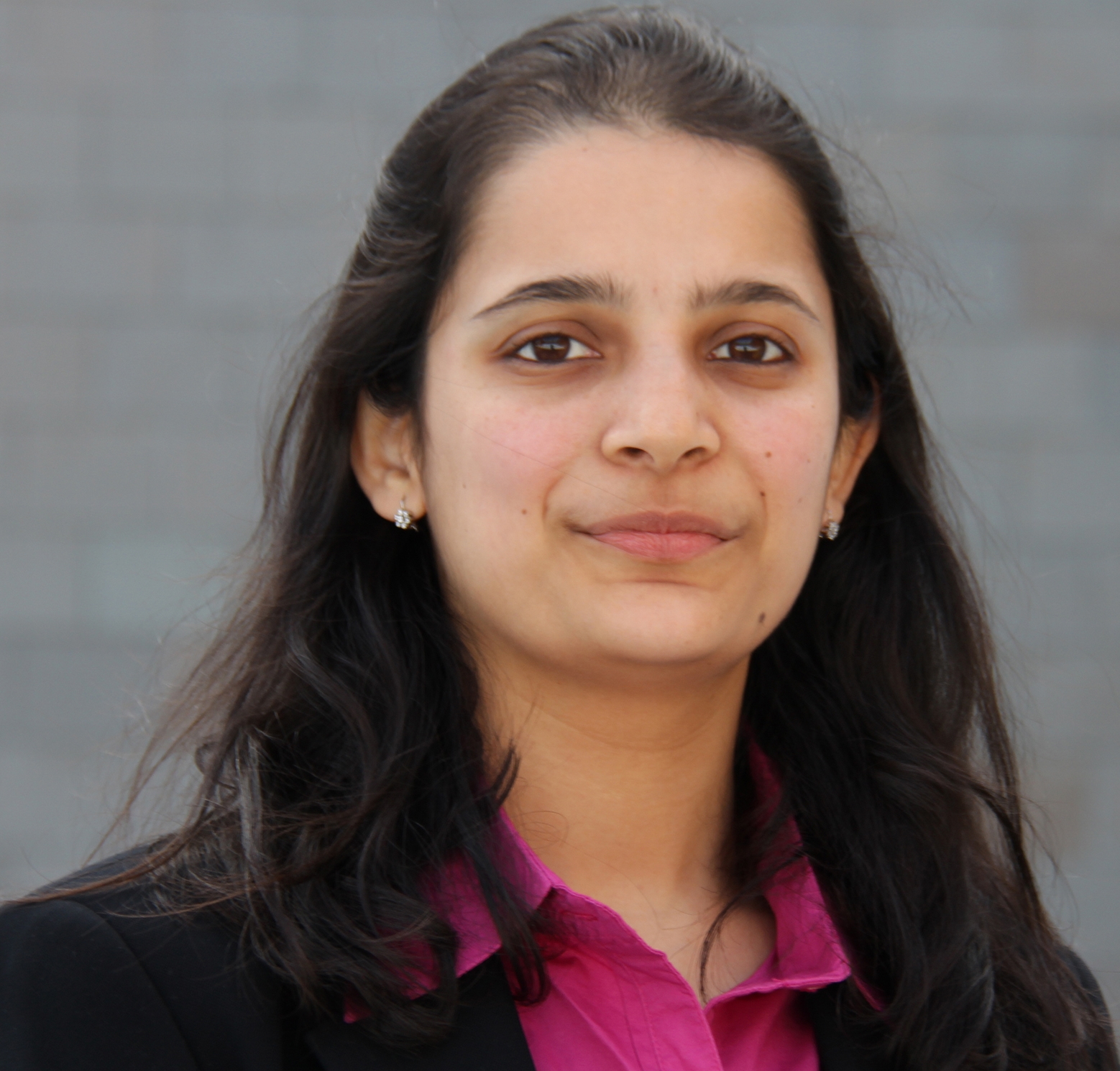 Vaishali is a software engineer with TA Instruments in the Philadelphia area. She graduated with her Master's in Electrical Engineering from Drexel University. She is extremely passionate about STEM education and also volunteers at Hagley Museum, DE to teach kids science by encouraging them to solve challenges. During her undergraduate studies, she had the opportunity to travel abroad for an internship and gained valuable experience. She wants other students to have similar opportunities and experiences which would help them become confident problem solvers.
---
Keerthi Shetty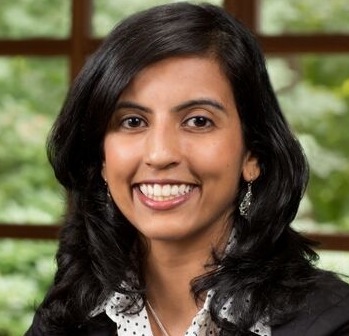 Keerthi Shetty is a Scientist and Project Manager at Dana-Farber Cancer Institute (DFCI) in Boston, MA, where she manages projects related to personalized vaccine treatment for cancer patients. Prior to DFCI she was a Hellman Fellow in Science and Technology Policy at the American Academy of Arts and Sciences. She is also a co-investigator at EMW Street Bio, a community biology lab. Keerthi holds a Ph.D. in immunobiology from Yale University and an A.B. in molecular biology from Princeton University. Keerthi is very involved in STEM outreach initiatives and believes that everyone should be given the opportunity to experience the wonders and satisfaction of hands-on research. She is excited to be working with Lab-X Foundation and is keen on its mission to inspire students to create innovative solutions to help address problems within their communities.
---
Past Members
---
Stephanie Scott
Stephanie is a MBA student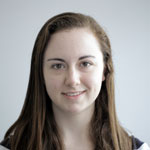 at the Stanford Graduate School of Business. Prior to joining Stanford, she worked on innovative technologies as a Product Development Engineer 
at Apple. Stephanie holds a Master's Degree in Mechanical Engineering from Massachusetts Institute of Technology (MIT).  At MIT, she pursued research on clean energy in the MIT Photovoltaic lab.  At MIT, Stephanie served as Vice President of the Graduate Association of Mechanical Engineers. She graduated from UC Berkeley with a BS in Mechanical Engineering where she did research within the Community Assessment of Renewable Energy and Sustainability (CARES) Lab working with a multidisciplinary team of engineers, architects and environmental specialists. Her projects included solar energy modeling and projecting demand and implementation strategies for electric vehicle charging stations. Stephanie is passionate about entrepreneurship and working on business ideas in developing countries.
---
Alexander Gerbershagen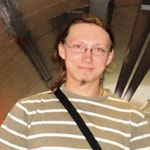 Alexander is currently a Beam Physicist at CERN's (Geneva) Experimental Areas Group, where he is responsible for  setting up, adapting, and developing particle beams and participates in the design of experimental facilities. He has a PhD from University of Oxford and a Masters from University of Cambridge(UK). He is also passionate about scientific outreach and promotion and very active in this area. Being born and having grown up in Russia, he has confronted the limitations posed by the low budget of the research facilities and institutions. He was lucky to have the opportunity to study and to work on projects on the forefront of scientific research and is avid to support young students and to provide them with similar possibilities. He is keen to contribute to Lab-X foundation and to help the motivated engineers and scientists to get a high quality hands-on work experience.
---
Nivas Ravichandran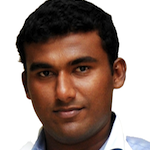 Nivas Ravichandran is a is a Product Marketing Executive at FreshSales Saas CRM. He has always been concerned about the Education System and  has taken several measures through various organizations to support it. He currently is a member of the Electronics Coordination Committee for IEEE Asia Pacific Region and also leads Student Activities in India as the Student Network Secretary in IEEE India SAC. He was a selected representative at the International Student Energy Summit held at Norway where he represented India along with 4 delegates. He was a selected representative of four consecutive IEEE All India Student Congresses from the year 2010 to 2013. He has been an exceptional leader by organizing more than a 100+ Events in association with IEEE and has received several appreciations for his contributions in his 4 years of IEEE Membership.
---
Shraddha Shah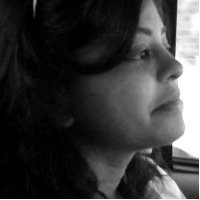 Shraddha is currently a PhD student at the Department of Neuroscience at University of Rochester Medical Center. Shraddha has a background in electronics engineering and is currently innovating care delivery models for a healthcare system in the United States. She is working with Lab-X Foundation to create opportunities she wishes she had as an engineering student. She believes that the transformation to a truly developed society can be achieved solely through well-educated and forward thinking citizens, and she hopes to keep doing her bit. With the open source movement breaking barriers across most sectors, including education, she hopes to translate that thought by creating avenues for research and training for students, dependent solely on their individual talent.